Save 20% on Melissa & Doug products. No coupon necessary. Items are already marked down, just shop and save. With Melissa & Doug Toys customers will find puzzles, puppets, magnetic activities and much more. Melissa & Doug is one of the leading designers and manufacturers of wooden toys. There is something for everyone, with nearly 1000 unique and exciting educational toys for children of all ages.
Related Posts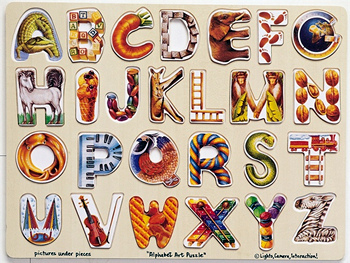 Parents' Choice Award APPROVED AWARD 1996 The vibrant; enlightening illustrations on this award-winning; beautifully crafted wooden puzzle will entertain and educate as children learn their ABCs. Sturdy pieces and corresponding pictures underneath ...
READ MORE
We have been looking for movies like that for a long time.Cast: All-star cast, and today, we're at Poetry and California Toys R Us. Let's go check out Christmas toys ...
READ MORE